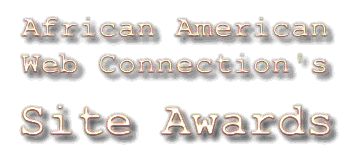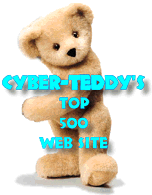 CyberTeddy's Top 500 WebSite Award
This Site has been listed on WebSite500 Channel: Society/Culture and awarded CyberTeddy's Top 500 WebSite award.

Links2Go Key Resource: Africa Topic
The Links2Go Key Resource award is both exclusive and objective. Fewer than one page in one thousand will ever be selected for inclusion. For each topic, Links2Go selects at most 50 of the most representative links.

A Lycos TOP 5% Reviewed & Rated site. Listed in both the Ethnic Studies & Minority Resources TOP 5% areas.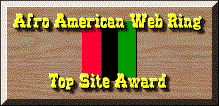 The staff at the Afro American Web Ring review member sites for content, visitor comments, and individual web statistics. (October 1997)

Featured by INTER*NETwork Exchange as The Best Web Site. (December 1996)

Awarded the Editor's Choice Award by LookSmart, a subsidiary of Readers' Digest, for providing a useful & high quality page.

Reviewed by WebCrawler in its WebCrawler SELECT Best of the Net category.

Awarded the StarSite Award, established by the Alikar Services Group, for excellence in Web Page design on Afrocentric web pages.

Selected by WebScout as A Way Cool Site

Selected by AdZe MiXXe as the Cosmic Site of the Night. (04-28-96)
---